Welcome Ceremony for IUMS New International Students
14529.mp3
Welcome Ceremony for IUMS New International Students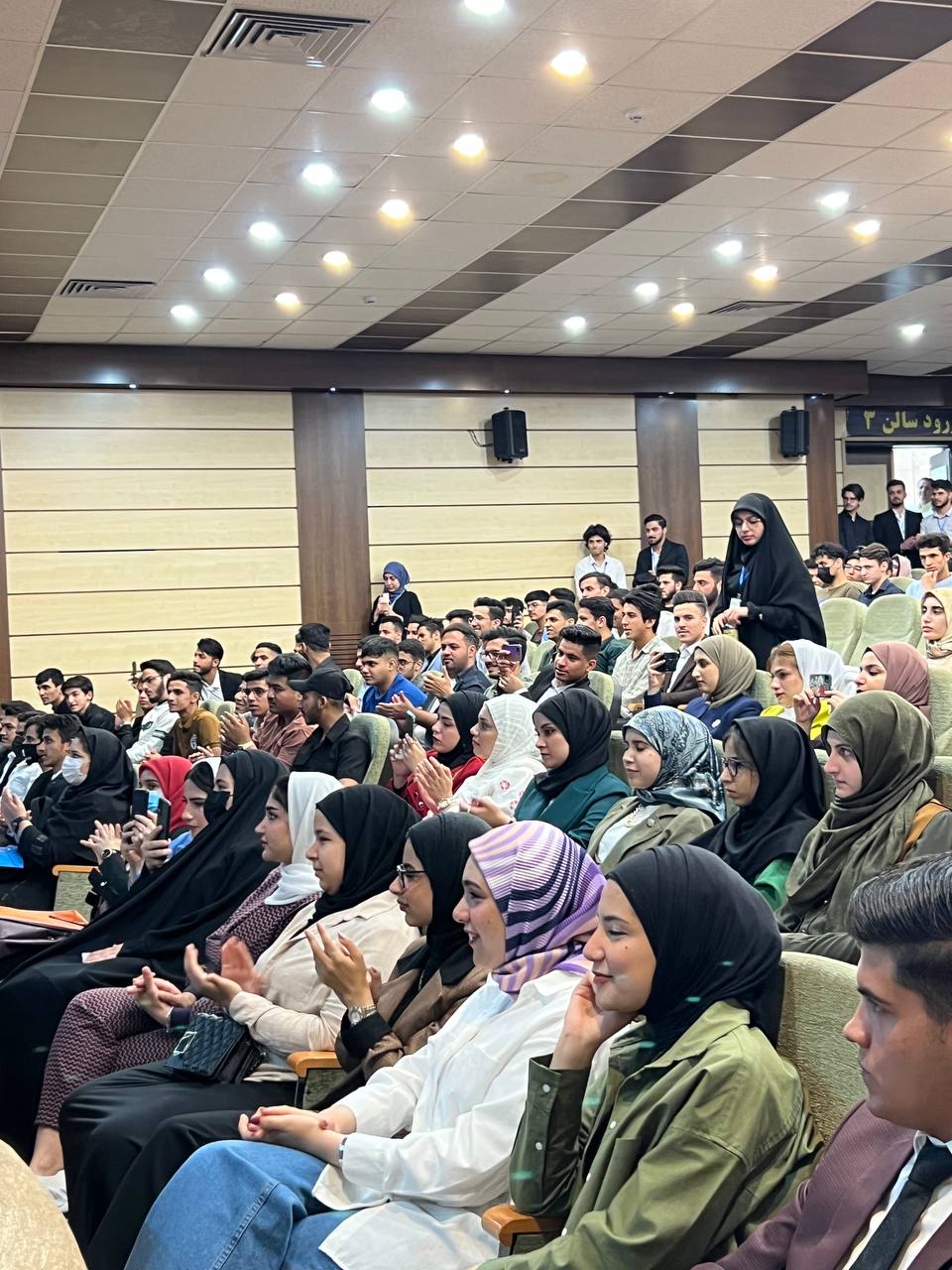 The welcome ceremony for new international students recently enrolled to study at Iran University of Medical Sciences (IUMS) was held on May 06, 2023, at the Razi International Conference Center with the presence of new international students and university officials.
This ceremony was attended by Dr. Abdolreza Pazouki, the IUMS President, Dr. Moghtadaei, the Vice President for the International Affairs, Dr. Amjad Hamid Mozafar, the Cultural Adviser of the Iraqi Embassy, Dr. Ahmadi, the Deputy of the Leadership Office, Dr. Jenabi, the Deputy of Cultural and Students Affairs, and Dr. Eftekhari, the Deputy of Education at the Office of Vice President for International Affairs.
In his speech at the ceremony, the university president noted that the students are our children and they will shape the future of their country, and we hope that by communicating with Iranian students and those from other nationalities, they can strengthen the culture between countries and create greater solidarity between countries and study well for the future and build future of their countries.
Then, welcoming the students, the Vice President for International Affairs stated that the current time is a good opportunity for Iranian and foreign students to help strengthen common cultural beliefs and customs and reduce differences and misunderstandings so that they can play an effective role in the future of their countries.
As the third speaker, Dr. Eftekhari explained the educational rules and regulations and emphasized that students can help both themselves and their country by studying well.
Dr. Jenabi was the last speaker at the event. While introducing his office and its services regarding students and cultural activities, etc., he asked the students to contribute to students and cultural affairs so as to help their growth. He also added that the university will be doing its best to provide the appropriate conditions for all students to study and have good memories during their studies at the IUMS.
During the intervals of the program, various clips on Iranian tourism and cultural and sports activities at the university were broadcasted. The ceremony ended with the performance of the student music band.